Saturday, July 12, 2003
•• Randy & Vanessa's Wedding ••


One of my dearest friends and a truly gifted musician, my favourite drummer in Canada (and my fav drummer to play with), Randy Cooke, got married a few weekends back on June 22 to his wonderful girlfriend Vanessa Emmer. It was an intimate gathering of Randy & Vanessa's family as well as a small circle of friends from Randy's side (we muso's) who witnessed a touching wedding ceremony and enjoyed champagne and hors d'oeuvres at Vanessa's fathers' home and property in the country north of Toronto up in Uxbridge on a glorious Sunday afternoon.

I recall thinking at the reception that it'd be great to take some pics of this wonderful day of our small circle of colleagues, seeing as it's so rare for any of us to be gathered in one place at one time, and then it came to me that -- slapping my forehead -- i in fact, posessed a camera in my cellphone. So here's a sampling of some impromptu pics on that lovely day.

Love to you both, Randy & Vanessa.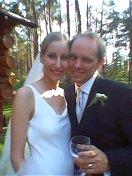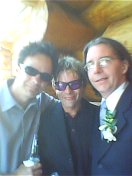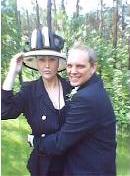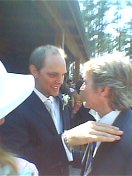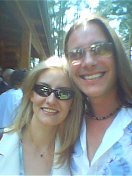 from left to right:
Vanessa & Randy Cooke; Andy Curran, Simon Brierley & da Best Man; Yours Truly & Randy; Randy with Rik Emmett; Sass Jordan & hubby Derek Sharp



posted by voxpopgirl | 7/12/2003
---